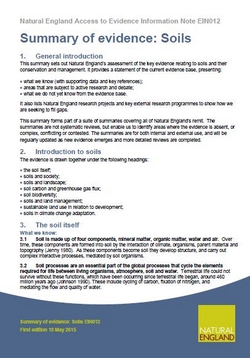 This summary sets out Natural England's assessment of the evidence relating to access and engagement. It provides a statement of the current evidence base, presenting:
what we know (with supporting data and key references);
areas that are subject to active research and debate; and
what we do not yet know from the evidence base.
It also lists current Natural England research projects and key external research programmes to show how we are seeking to fill gaps.
This summary forms part of a suite of summaries covering all of Natural England's remit. The summaries are not systematic reviews, but enable us to identify areas where the evidence is absent, or complex, conflicting and/or contested. These summaries are for both internal and external use and will be regularly updated as new evidence emerges and more detailed reviews are completed.
We will be very pleased to receive comments on the content of any of the summaries and on any advances in our state of knowledge that have been omitted.