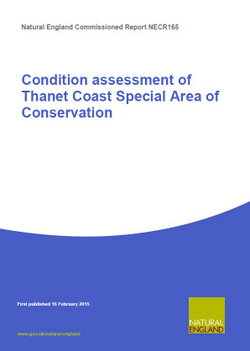 The report was commissioned to survey the Thanet coast SAC and report on the extent and condition of biotopes present; and to determine the species richness, abundance and assemblage composition of the benthic species present.
The Thanet coast SAC is comprised of chalk reef habitats of National and International importance. The Thanet coasts chalk reef is considered some of the best examples of their kind (English Nature 1995), specifically the presence of unusually rich littoral algal flora, and the presence of submerged and partially submerged sea caves.
The coastline supports a diverse range of fishing activities, including trawling, netting and potting. There are a number of commercially important species present off the Thanet coast including the Atlantic cod (Gadus morhua), European seabass (Dicenbrarchus labrax) and the European lobster (Homerus gammarus). The area also supports a wide range of recreational activities including angling, sailing, bird watching and SCUBA diving.