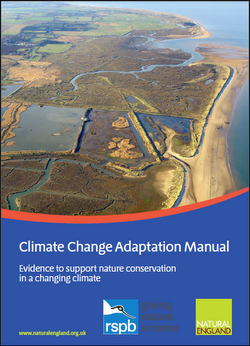 This Adaptation Manual is a resource to help conservation managers and advisors to make informed decisions about adaptation. It brings together recent science, experience and case studies, and is intended to be an accessible entry point to a range of available resources and tools that can support practical adaptation. We anticipate that the information in the manual will be useful to a variety of people, including managers of nature reserves and other protected sites, conservation and land management advisors, and environmental consultants. The intended audience is those who are involved in the management of land for conservation and amenity, and includes staff of local and national government, statutory agencies and NGOs.
Further information
Due to the size of the document the habitat sheets have been provided as individual pdfs to ease downloading and printing.
Important Notice: This report has been updated and is available as NE751.
NE546 is now of historical interest only.